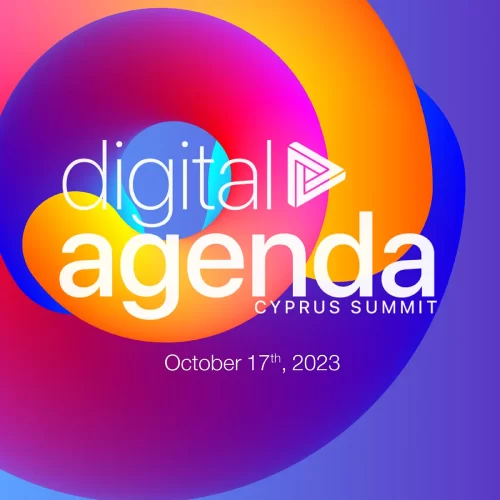 Proud Sponsor of Digital Agenda Cyprus Summit 2023
As an integral part of our commitment to corporate social responsibility, we take great pride in lending our support to the Digital Agenda Cyprus Summit 2023. This conference is scheduled to take place in the city of Nicosia, Cyprus, on the 17th of October 2023 and will serve as a paramount gathering for A-class technology experts and policymakers. Together, they will delve into enlightening discussions concerning the future of humanity, exploring both regional and European perspectives.
The primary objectives of the Digital Agenda conference encompass the following key initiatives:
Empowering the Student and Youth Community: Encouraging vibrant discussions and active participation from students and young minds to foster their insights into shaping the future.
Elevating Global Perspectives Locally: Elevating the global digital agenda by integrating and addressing issues from a local standpoint, ensuring inclusivity and comprehensive progress.
Nicosia as a Creative Hub for the World's Digital Agenda: Aiming to establish Nicosia as a thriving creative hub that leaves a significant impact on the global digital landscape.
Unveiling Novel Topics with A-Class Speakers: Presenting renowned A-class speakers who will delve into cutting-edge topics never before explored in our region, promoting intellectual growth and innovation.
Through our support of the Digital Agenda Cyprus Summit 2023, we strive to contribute to the advancement of technology, innovation and ideas that will shape a brighter and more sustainable future for all.